Creating safe educational environments where learning is developed and enhanced is extremely important and viewed by many as a basic human right. Each instance of violence involving weapons raises new concerns about the need for effective measures to ensure that our children, teachers and assistants can focus on the importance of education and go about their lives in a safe environment as possible. Installing a Metal Detector whether temporary or permanent is both a physical and optical deterrent and demonstrates a desire to reduce weapon violence.
Are Metal Detectors Safe
In answer to the question as to the safety of metal detectors it's important to note that most Metal Detectors are run on a very low frequency. Metal detectors should not be confused with X Ray machines which are used in Airports etc.
Recommended Metal Detectors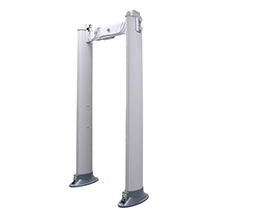 WT-2400 Waterproof
This detector a high waterproof standard. It can be used indoor or outdoor easily with superior waterproof performance.
More Info